What are we specialised in?
Experienced Ayurvedic physicians confirm that every illness can be treated or healed with Ayurveda or at least it can be eased. The secret is that Ayurveda not just focuses on the removal of symptoms but inherently knows that wellbeing can only then be attained when body, mind and spirit are in-tune with each other and the cosmos. Ayurveda is termed "the knowing way through life". Ayurvedic medicine and precious oils are predominantly prepared by hand, following ancient methods and chosen individually for every guest.

In cases of serious illness various specialist doctors can be called in to achieve the best for our guests.

Our resident doctor Dr.Thushangi is available all day to provide you with the best of care and attention. She gives consultations and shares advice. She also gives acupuncture treatments should they be required. We charge a small fee for acupuncture and other specialist consultations.

Our caring team is always helpful and available to you. They have been trained by experienced Ayurveda practitioners and the director of the Colombo University for Ayurveda at 'Spring-of Life'. (Contrary to many hotels we do not lay off staff during the quiet seasons but we maintain their employment throughout the year at the same salary. This ensures that we work with an experienced team who reach a high level of performance and a deep sense of responsibility.)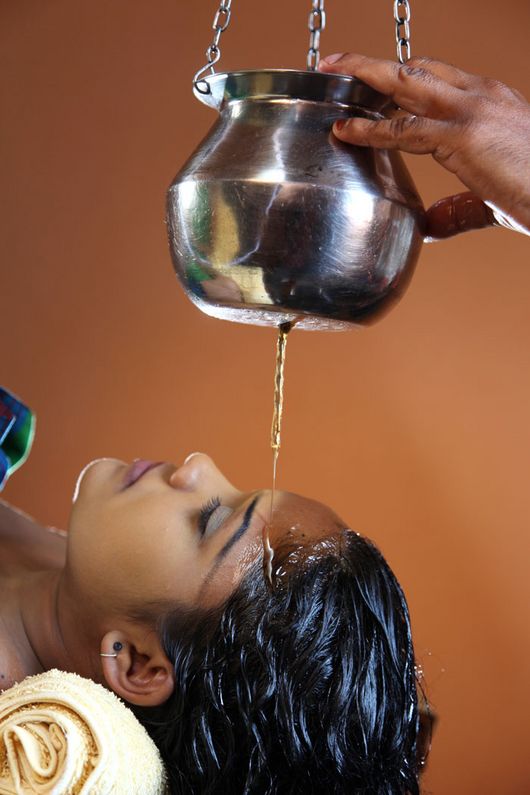 Successful Treatments
Burn-out and problems with stress, tinnitus and migraines are increasing in the western world. Ayurveda assists by balancing the nervous system so that vitality returns.

Asthma, sinusitis, and eye problems receive special treatments.

There are successful treatments available for obesity.

In cases of depression a nationally famous specialist is assisting us.

Back problems are treated by massages with special oils and other treatments particularly appropriate for the patient.

Patients report back to us of their improvements following their visit. Even years later we receive confirmation that their health has been stabilised and maintained.
Feedback from Guests
In cases of psoriasis (dermatitis, eczema and allergies) relief and often healing has been experienced in a short space of time

Patients with celiac (intolerance of gluten) have been able to eat everything again after the treatment and regained a quality of life

Stomach and intestinal complaints and digestive disorders reduced and gut function normalised again.

Circulation complaints, high blood pressure, nervousness, and sleep disturbances have been individually and successfully treated.